Why Fox Trotters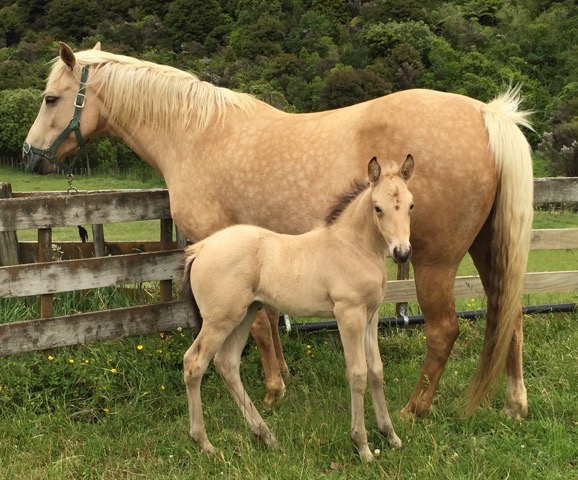 Are you sick of being bounced around, tired of posting for hours? Well here at Willowbank Fox Trotters we have the perfect solution for you. We would suggest you try the smoothest gaited horse in the world, the Missouri Fox Trotter. These guy's just glide along. Here at Willowbank farm we say to ride one is to want one. We were the first to breed Fox trotters in Australasia and with our new Stallion "Willowbank's Legacy" we will be combining the genetic lines of 'Southern Sunrise' with 'Danny Joe'. We are expecting this will produce very superior gaited horses.
These amazing gaited horses are well known in the US where about 95,000 of them are delighting riders all over the country. I became familiar with them about 10 years ago when I was researching a new exciting breed to bring to New Zealand. I travelled all over the US trying all the different breeds and in my opinion it was no contest. Not only are they incredibly smooth they have wonderful calm dispositions and are very good looking horses. They also have very good feet and in dry places are often ridden barefoot. You can talk all you want the proof is in the riding.
Breed Characteristics:
Smooth enjoyable unique gait, easy to sit, smooth confortable ride, stamina and soundness, willing nature, gentle disposition, calm temperament, surefootedness and pleasing apperance.
Happy trails.
Charles
(Owner)